All-natural soap maker Buff City Soap plans second store in Sioux Falls
Originally founded in Memphis, Buff City Soap is bringing three locations to the Dakotas. The store carries plant-based soaps which are made in-house at each store.
SIOUX FALLS — Plant-based soap maker Buff City Soap plans to open a second location in Sioux Falls.
In addition, Julie Varilek, the company's district manager for North and South Dakota, said that new stores in Fargo and Grand Forks, North Dakota, are two more pieces of an expansion for the brand in the region.
Varilek, who was born in Grafton, North Dakota, came on board with Buff City Soap's current Sioux Falls location in November. She previously worked as the district manager for a firm which managed restaurants across eight states.
Sales have been strong in Sioux Falls in the year-plus that the store has been open, Varilek said. "It's going extremely well, everybody loves us," she said.
The Sioux Falls store is at 4025 W. 41st St., or at siouxfallssd.buffcitysoap.com online.
Buff City Soap was originally founded in Memphis, Tennessee, with a goal of making high-end products without artificial chemicals. "They wanted to find a better way to have all these luxuries that we have now without all the chemicals," Varilek said. "We don't have all the chemicals in our products."
The store stocks a broad range of bath and body products, Varilek said, including soap products, lotion and "all the accessories." All products are made by hand on site from plant-based ingredients, she added.
The list of products on hand includes bath bombs, shower fizzies and oils, body butters, and bath truffles, which contain shea butter and cocoa butter. "If it goes on your skin, we pretty much have it," she said, though she noted the store does not make shampoo or conditioner.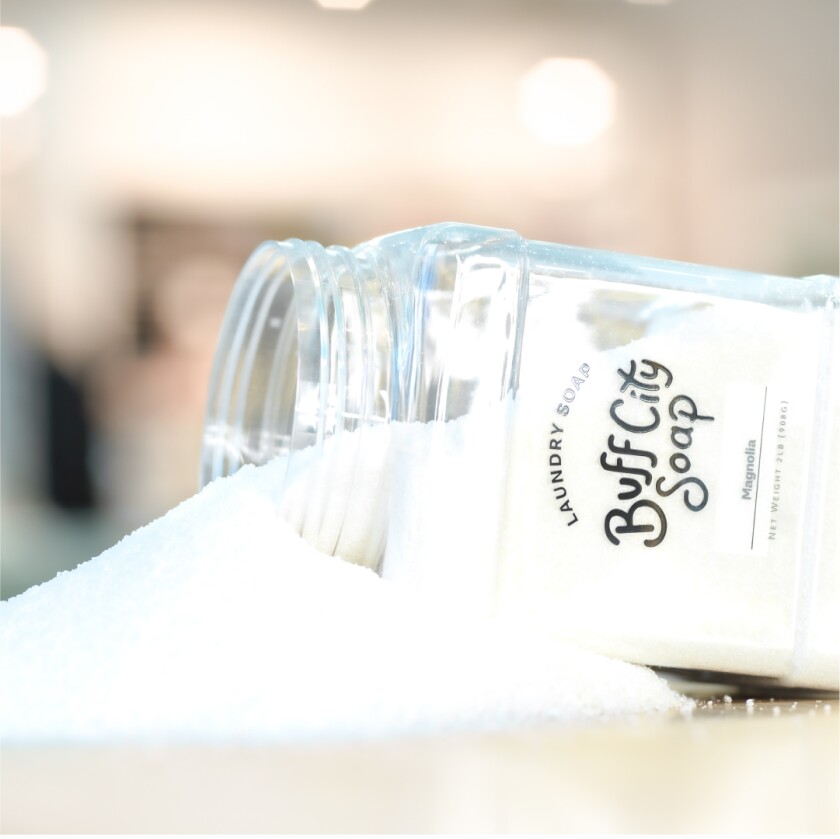 The store also carries children's and locally themed lines. Further, Buff City Soap offers its own laundry soap, which Varilek said is the best-selling product at the company's Sioux Falls location. "You guys are going to love the laundry soap, I can tell you that," she remarked.
In 2020, the Memphis Business Journal reported that Buff City Soap would move its corporate headquarters from its home city to Dallas. At the time, Buff City Soap had 35 locations in 11 states, The Commercial Appeal noted .
Since then, Buff City Soap has expanded significantly. According to its website and not including the two new stores in North Dakota, the company has 259 stores either open or in development throughout the United States. The brand's strongest presence is in the Deep South and East Coast, though locations also stretch as far west as Montana and Colorado.
"It feels awesome. This company, they're wonderful to work for," Varilek said regarding the plans to expand in North Dakota. "It is a very fast-growing company. There's always something going on and they're expanding like crazy. It's wonderful."