Minnehaha County Commission delays formally sharing pipeline concerns with PUC
The commission agreed that a letter of concern should be re-written and discussed the potential removal of a concern regarding emergency management training for local first responders.
SIOUX FALLS — The Minnehaha County Commission will hold off on formally sharing their concerns about a proposed CO2 pipeline with state regulators until a revision can ease hesitations about emergency management.
During its regular meeting on Tuesday, Feb. 21, the Minnehaha County Commission voted 4-0 to defer submitting a letter of concern to the South Dakota Public Utilities Commission regarding Navigator's proposed Heartland Greenway CO2 pipeline.
As it was written ahead of the meeting, the letter highlights six main concerns the commission has heard from its constituents that the group felt necessary to share with the PUC. The concerns include:

The potential inappropriate use of eminent domain for private benefit.
The proposed setbacks and the potential health and safety of both humans and livestock.
The lack of appropriate bonding or other "exit strategy" should the pipeline cease operation.
The lack of appropriate emergency response training provided to local authorities to handle any potential crisis events.
The concern that previous conditions imposed by the PUC are not enforced.
That Heartland Greenway agree that landowners be held harmless from all liabilities and claims for damages.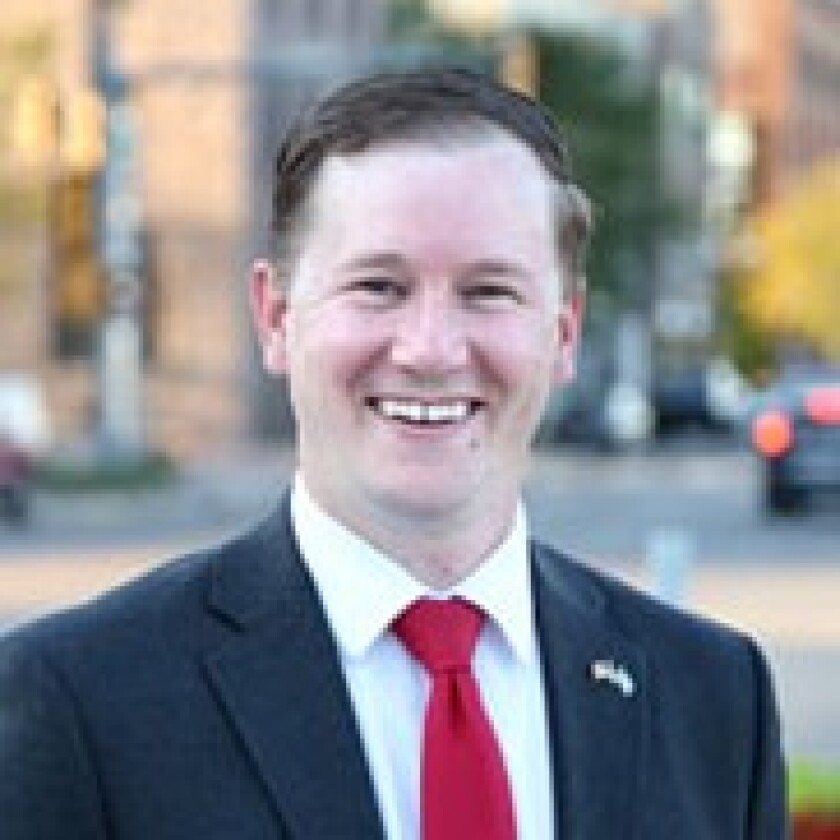 The hesitation comes as commissioners re-consider the fourth bullet regarding whether emergency response training has been lacking or not.
"I see we have the lack of emergency response training being provided to local authorities," said first-term commissioner Joe Kippley, who serves as the commission's liaison to the county's Fire Chiefs Association. "I think we've had some progress on that, that we might wanna take into account and, I'm not just quite at the point where this is right to be sent."
Jason Gearman, the county's emergency manager, told the commission that Navigator has been holding simple meetings with him, but expects more in-depth training for first responders to come in the future.
"I think it's more of a check-the-box thing with them right now where they come out and meet with me. They gave a presentation here a couple weeks ago … about pipeline safety, and a lot of fire departments were there from Iowa and South Dakota," Gearman said. "They haven't had any hands-on training, but it's my understanding that once it gets closer to big time — to where they're putting in the pipeline — then they're gonna start more robust training."
Despite Navigator's offer to provide equipment to first responders — such as air monitoring equipment and breathing apparatuses — Gearman said he remains concerned about safety in the event of an emergency.
"They have offered equipment, and we'll see how that turns out. But the safety issues, obviously they are [a concern], because if a CO2 pipeline ruptures, if there's somebody there with a piece of equipment, it's probably going to be a recovery," Gearman said. "You can go online and see some of the CO2 pipeline ruptures they've tested, and it just takes away the oxygen in that area. Depending on the weather conditions, it can dissipate pretty fast or it can linger. There's all sorts of variables we look at on that, but there is a safety issue."
With hearings for the Navigator pipeline set to begin in June, and a final decision deadline in late-September, Kippley suggested revisiting the letter during the commission's regular meeting on March 21.
"I can wait, that's for sure. I don't think we're gonna see any activity from the PUC until September. We don't wanna start our clock significantly ahead of time," said Commissioner Gerald Beninga. "I think that waiting a few weeks isn't going to make a big difference right now."
The resolution is simply an expression of the commission's opinion, and holds no weight in actual eminent domain procedures.
Kippley made the motion to defer, which was seconded by Jen Bleyenberg, and passed unanimously.
The proposed letter closely matches a letter sent by the commission to the PUC regarding Summit Carbon Pipeline several months ago, commissioners said. One week prior to the commission's meeting, the Lincoln County Commission passed a resolution asking both Summit Carbon Solutions and Navigator to avoid the use of eminent domain.