Victim ID'd in fatal New Year's Eve crash near Canton
The Canton woman was killed when her SUV was struck by a vehicle driven by William Pigg, 57, of Sioux Falls, who was being pursued by Lincoln County authorities.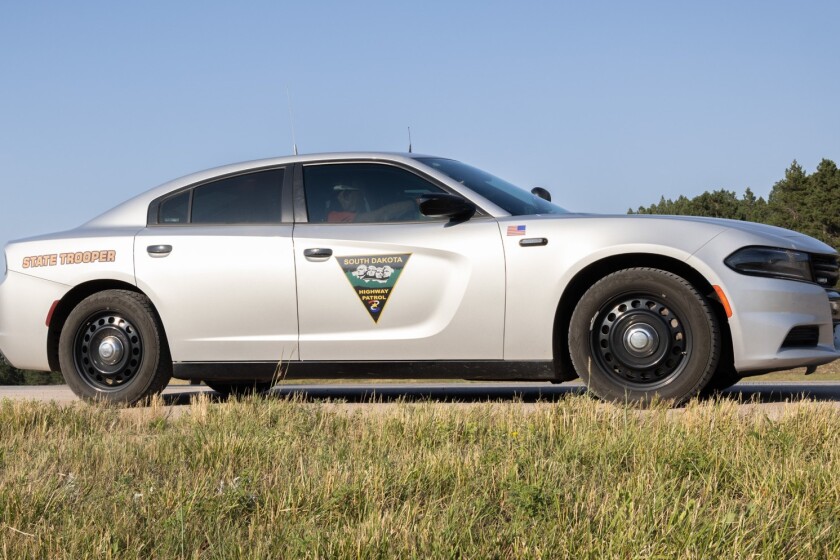 CANTON, S.D. — Officials have released the name of the victim in a fatal New Year's Eve crash at a major intersection west of Canton.
Rebecca Earll, 40, of Canton, was killed in the crash, the South Dakota Department of Public Safety announced on Wednesday, Jan. 11.
The crash occurred shortly after 10:30 p.m. on Dec. 31, 2022. Authorities in Lincoln County were in pursuit of a 2007 Saturn Vue, driven by William Pigg, 57, of Sioux Falls.
Pigg was driving southbound on South Dakota Highway 115. Preliminary crash information released by Highway Patrol indicates that the Saturn entered the highway's intersection with U.S. Highway 18 and collided with an eastbound 2012 Subaru Forester driven by Earll.
Earll was pronounced dead at the scene. She was wearing a seat belt at the time of the crash.
Pigg was not wearing a seat belt at the time of the crash. He was extricated from the vehicle and flown to a Sioux Falls hospital with life-threatening injuries.
In a news release, DPS spokesman Tony Mangan announced charges are pending against Pigg. As of Wednesday morning, charges had not formally been filed. Mangan said the South Dakota Highway Patrol is only investigating the crash, and that inquiries regarding the pursuit should be directed to local authorities.
Lincoln County Sheriff Steve Swenson told Forum News Service that a deputy had attempted to initiate a "routine" traffic stop near the intersection of 85th Street and Minnesota Avenue — roughly 12 miles to the north of the crash scene — for an equipment violation. The deputy also suspected that Pigg was driving under the influence of alcohol, Swenson said..
Pigg failed to yield to the deputy, Swenson said, and a pursuit ensued. The deputy complied with the county's policies on pursuits, Swenson noted.
The South Dakota Highway Patrol continues to investigate the circumstances of the crash, itself.