1 killed in icy crash along I-90 near Alexandria
The 52-year-old male driver, who was not wearing a seat belt, was thrown from the vehicle, according to the South Dakota Highway Patrol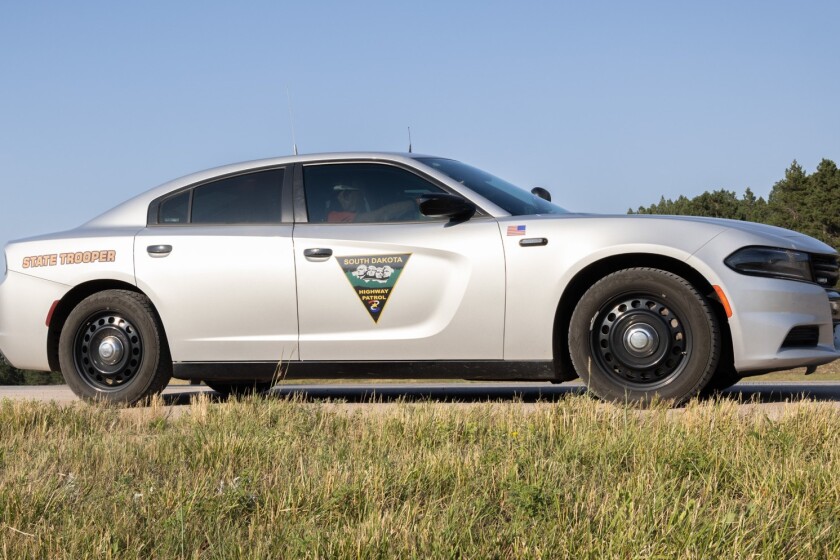 ALEXANDRIA, S.D. — One person was killed Wednesday night, Jan. 11, near Alexandria, South Dakota, after icy conditions caused a rollover crash along Interstate 90.
Shortly after 9:30 p.m., authorities in Hanson County were called to mile marker 349 of Interstate 90, roughly 5 miles east of Alexandria, for a report of a one-vehicle crash.
Preliminary crash information released by the South Dakota Highway Patrol indicates that a 2001 Ford Excursion was eastbound on Interstate 90 when the driver lost control on the icy roadway. The vehicle left the pavement and entered the ditch, where it rolled multiple times.
The 52-year-old male driver, who was not wearing a seat belt, was thrown from the vehicle. He was taken to a Mitchell hospital, where he later died.
A 51-year-old female passenger, who was wearing a seat belt, was uninjured in the crash.
Names of the two people involved have not yet been released pending notification of family members.
The South Dakota Highway Patrol continues to investigate the crash.